Choose the right fleet gas card for your business
See what's different about each WEX fuel card, then choose the one that meets the needs of your company fleet. To learn more about our fuel card program or to apply for a card, call 1-800-395-0812.
WEX FlexCard

Fuel savings + flexible payments

WEX Fleet Card

Rebates, tools + exclusive discounts

Show Only Differences
Apply now
Apply now
Learn more
Learn more
The Basics
WEX FlexCard
WEX Fleet Card
Accepted at 95% of U.S. gas stations
Earn 3¢ per gallon for 6 months*
Earn up to 3¢ per gallon†
No setup, annual or card fees
Full balance due monthly
Pay in full or carry a monthly balance for payment flexibility
U.S.-based customer service, 24/7
Access exclusive discounts on auto parts, hotels and more‡
Visibility
WEX FlexCard
WEX Fleet Card
Capture detailed transaction data for every purchase
Track employee spending in real time and detailed reports
Spending insight — know who spends what, where, and when
Tax exemption data and reporting (for qualified businesses)
Create custom reports
Security & Control
WEX FlexCard
WEX Fleet Card
Driver PIN entered at the pump
Driver PIN and odometer reading entered at the fuel pump
Control spending by card or driver
Set fueling limits by time of day or days of week
Limit card use by product type, location or dollar amount
Fraud protection with 24/7 fraud monitoring
Account Management & Accounting
WEX FlexCard
WEX Fleet Card
Convenience of 24/7 online and mobile account access
Automatic fuel accounting
No need to chase down lost fuel receipts
Available online payment
Integrate card charges and data with most business accounting software

WEX FlexCard

Fuel savings + flexible payments

WEX Fleet Card

Rebates, tools + exclusive discounts

Apply now
Apply now
Learn more
Learn more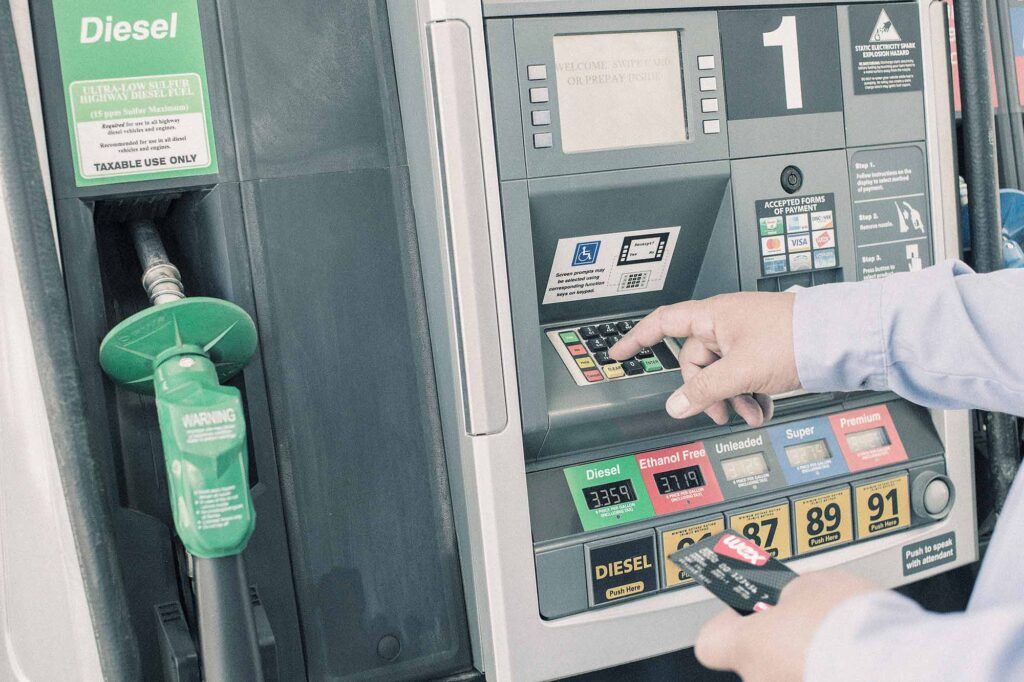 Top Things To Consider When Choosing a Fleet Card
How fleet fuel cards work
A fleet fuel card is a card used to purchase fuel from a gas station. The card can be used at any gas station that accepts the card. The card can be used to purchase any type of fuel, including gasoline and diesel. Sometimes the card can also be used to purchase other items at the gas station, such as snacks and drinks.
Fuel card benefits
There are many benefits of using a fuel card, such as:
Saving money on fuel costs
Managing fuel expenses more effectively
Added purchase security
Real-time data
Customized reporting
Advanced and streamlined accounting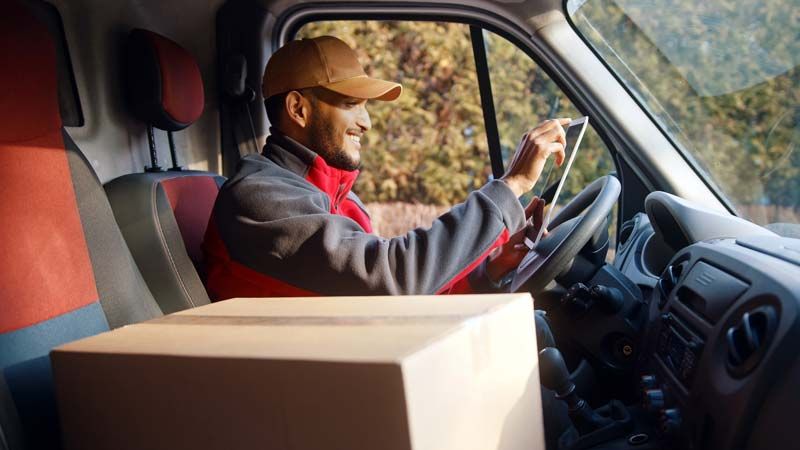 How you save money on fuel
Using a fuel card can save you money in several ways. Typically these cards offer discounts or rebates on every gallon of gas you purchase. Additionally, many fuel cards offer other savings on things like car washes and maintenance services.
Know your company's needs
There is no one-size-fits-all fuel card. Choosing the one that best fits your needs depends on a number of factors. Consider the following as you conduct your search:
The type of vehicle or vehicles in your fleet
How often and how far your employees drive
Where you typically fill up
If you have a larger fleet or drive excessive miles, a card that offers discounts on tires, maintenance, and lodging may be the right choice. If you fuel up at specific locations, make sure your card is accepted and offers discounts at your preferred fueling stations.
Understand the differences between a fuel card and a credit card
Fuel cards can be used to purchase gasoline, diesel, and other fuel products at gas stations. Fleet fuel cards also typically offer discounts or rebates on fuel purchases, and some of these cards offer additional savings on related expenses like tires, parts and services, maintenance, and travel. A credit card is a type of financial product that allows consumers to borrow money in order to make purchases.
Extra features offered with a fleet card
A fleet card should do much more than save you money at the pump. Make sure the card you choose also offers features like:
A mobile app that helps find the best fuel prices at nearby gas stations
Account controls that let you set limits on purchase amounts
Easy deactivation in the event of a lost or stolen card
Integration with your accounting software
Fraud protection and monitoring