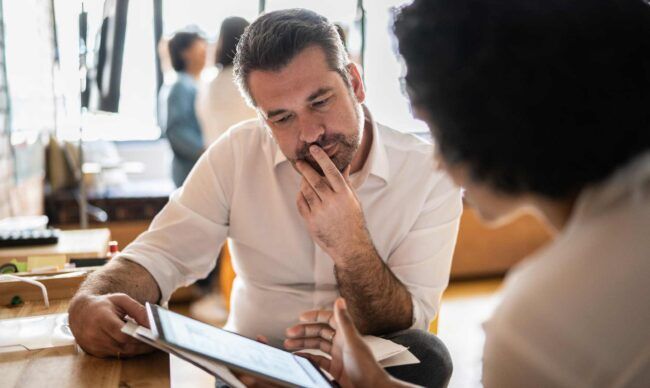 Fuel purchases are one of the largest line items in many company budgets. Whether you run a big corporation or a small business, your fleet managers are tasked with the maintenance and service of company vehicles while monitoring fuel purchases. Managing fuel expenses can be an effective way to maintain cash flow.
But how do you exercise this control?
A clear fuel policy is the best place to start. And when you consider the purchase controls and data analytics fleet fuel cards offer, it's easy to see how these cards can help manage expenses and expectations.
The Must-Haves of a Fuel Policy
Every business should have a fuel spending policy. They're an easy way to set expectations and make sure everyone is on the same page. While the content of fuel policies varies based on business needs, here are four things every fuel policy should include.
Clear Spending Parameters
Your fuel policy should clearly state the company's fuel expense expectations. Identify limits based on specific timeframes. These may be daily, weekly, or monthly limits. You may also want to include your preferred fuel brand, the type of appropriate fuel products (gas vs. diesel or fuel grade), and specify the time of day that purchases should be made.
Setting these guidelines helps you control costs and project future expenses.
Transparent Transaction Data
Transparency is vital in any form of communication and critical in a fuel policy. Make sure you include visibility around transactions, purchase habits, and any other data you collect. When employees know exactly what you are tracking and why, you set clear expectations and reduce the possibility of employees making inappropriate purchases.
Guidelines for Reducing Fuel Consumption
Give your drivers guidelines around driving habits such as speed, lane changes, breaking, and idle times. A fuel policy should be about proactive communication as opposed to reactive management. Addressing aggressive driving and poor habits before they start is far more effective than doing so after the fact.
Vehicle Performance and Fuel Efficiency Monitoring
Every fleet manager is tasked with vehicle monitoring and maintenance. This can be a huge responsibility, especially with larger fleets. If you make data recording part of your drivers' everyday tasks, you have everything you need to make good decisions regarding vehicle maintenance, and you have a pulse on sudden shifts in vehicle performance.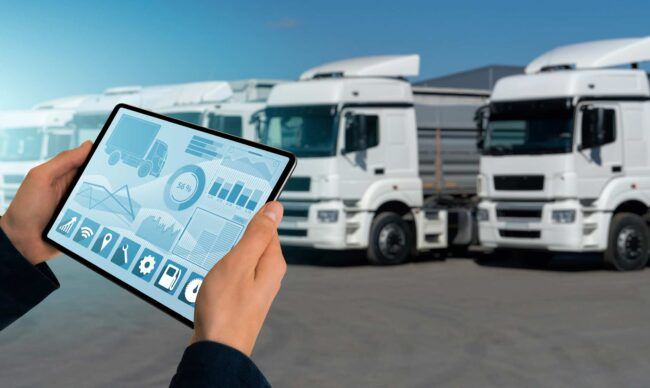 Using a Fleet Fuel Card to Implement Your Fuel Spending Policy
While the above aren't the only aspects of a fuel policy, they are necessary to help businesses run more smoothly. And each of these aspects of fuel management can be made even easier by using a fuel card. For many, the first things that come to mind when they hear fuel cards are discounts or rebates for every gallon of gas or diesel you purchase. While this is true, the benefits of a fleet fuel card extend far beyond saving money at gas stations.
Enforce Spending Parameters
Any company that uses a fleet card for purchases should put card controls to good use. This functionality makes it easy to enforce spending parameters. Regardless of what guidelines you have set for your employees, card controls can handle them. These card controls let you:
set spending amounts per day, week, or month
approve specific fuel grades or types
set times for when a fuel card can be used
set days a fuel card can be used
Minimize Fuel Card Fraud
A fuel spending policy is designed to help control what, for many businesses, is the biggest line item in their budget. Such a policy helps reduce fraud — especially when you use a fleet card to purchase fuel. The previously mentioned spending controls are a great place to start.
The security of a fuel card is better than using cash or a credit card as a payment method. Cash is easily stolen and difficult to track. Credit cards aren't as secure, and you must wait for a statement to see if there are any issues that raise questions. Using a fleet card means every purchase is reported in real-time — fleet managers can address questionable transactions as they happen.
Robust Data Analytics
Another advantage of using a fleet card is access to real-time data. Every purchase is tracked as it happens with details including mileage, location, time of day, purchased items, etc. Your fleet card dashboard lets you see the metrics you want to track, and you can easily create reports for things like:
tank capacity violations
fuel type mismatch
non-fuel purchases
fueling trends
mileage and fuel economy
route reports with distance traveled
You also have the option to create customized reports that may include a specific site or certain locations. Card controls are powerful tools that provide companies with information that ultimately leads to savings.
With this knowledge at hand, fleet managers have the opportunity to make better quality decisions. And matching these details with drivers is great for accountability.
Make Drivers More Fuel-Efficient
Fleet managers can use analytics from fleet cards to help drivers adhere to guidelines for reducing fuel consumption. This is primarily done by monitoring driver behavior and tracking MPGs. If you use telematics in conjunction with your fuel card, you can also track things like acceleration, excessive breaking, and aggressive lane changes.
Vehicle Monitoring and Maintenance
The real-time reporting of a fuel card is great for vehicle monitoring and maintenance. Odometer readings and fuel consumption reports are perfect for scheduling manufacturer-recommended maintenance, and sudden changes in MPGs can alert you to potential problems.
Fuel trend reporting lets you track fuel economy by driver, vehicle, route, and more. With these simple but powerful insights, you can help keep company vehicles in optimal working order.
There is no denying that businesses reliant on drivers and vehicles can benefit from a fuel spending policy. But any policy is only as good as your ability to communicate, implement, and enforce that policy. A fuel card makes it easier to ensure drivers know what is expected. Real-time and transparent data hold everyone accountable for their part in helping your company reduce fuel spending.
Looking to rein in fuel spending? Find out which WEX Fleet Card is right for you. Visit us at wexcard.com.