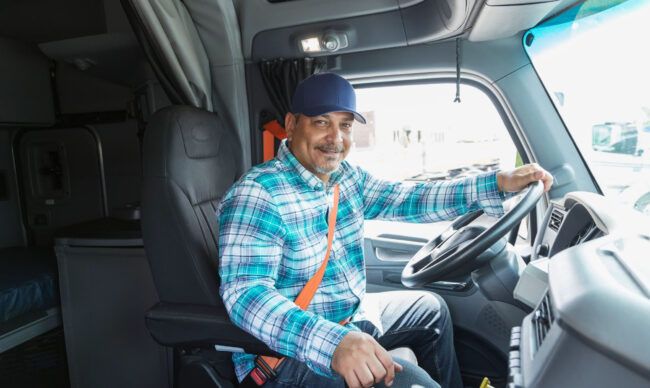 Optimizing fleet vehicles is critical for businesses that use fleet vehicles. Fleet managers face numerous challenges, including reducing vehicle downtime, lowering maintenance costs, improving driver safety and increasing fuel efficiency. There are five useful tools that can help optimize your fleet vehicles:
Fleet card data
GPS vehicle tracking
Routine maintenance
Driver training
Mobile apps
Each of these fleet management tools can impact your fleet in its own way. Here, we will look at each individually and explore how they work together to bring you more value.
Fleet Cards Offer Valuable Vehicle Data
To optimize fleet vehicles using fleet cards, fleet managers should choose a card tailored to their needs. For example, some fleet cards offer rewards programs or rebates that provide additional savings or benefits to the company. Others offer universal acceptance or access to saving networks with special discounts. And most provide detailed reporting and data analytics that help identify areas for improvement.
These fuel cards include a dashboard where all your data is housed. With fleet cards, every purchase is tracked in real time and can be viewed in your dashboard. Data can be sorted based on driver, vehicle, time frame and more. These dashboards are the perfect way to bring all your information together. A dashboard can combine data from your fleet card with the information gathered by GPS. With organized and easily interpreted information, fleet managers can see the whole picture.
Having vehicle-specific data, driver insights, maintenance information and fuel spend all in one place makes it easy to make critical management decisions: view trends, set up alerts and control purchases from one convenient tool.
Running reports is also an easy task with a fleet card dashboard. Choose from standard reports like fuel usage and exception reports or create custom reports based on the metrics you want or need to monitor.
GPS Vehicle Tracking Provides Insights into Vehicle Performance and Driver Behavior
GPS is robust technology that uses tracking and onboard diagnostics to monitor vehicles in real time. This technology provides a wealth of information about vehicle health like fuel consumption, tire pressure, oil pressure, engine performance and more. GPS also tracks driver behavior and vehicle location.
With the help of vehicle tracking, fleet managers can optimize their vehicles in many ways. For example, they can identify inefficient driving behaviors, such as excessive idling or speeding, and provide drivers with feedback to improve their driving habits. This can help reduce fuel consumption and lower maintenance costs. GPS can also be used to track vehicle location. Fleet managers can use this information to optimize routes and reduce travel time. The result of GPS is improved fuel efficiency and overall productivity.
Vehicle Tracking Leads to Better Vehicle Maintenance
Vehicle maintenance is an essential part of fleet management. Properly maintaining your fleet vehicles ensures your vehicles remain in good condition — and it reduces the likelihood of breakdowns and major repairs. Routine maintenance can also extend the life of a vehicle, saving money in the long run. To optimize fleet vehicles through regular maintenance, fleet managers should implement a preventive maintenance program.
Preventative Maintenance for Fleet Vehicles
A preventative maintenance program should include regular inspections and maintenance tasks such as oil changes, tire rotations and brake inspections. Detailed records of all maintenance tasks performed on each vehicle help identify trends and potential issues.
With vehicle tracking data, you can take preventative maintenance to another level. By monitoring sudden changes in fuel economy, engine performance or oil pressure, you can address problems before they become significant. You can also use your fleet dashboard to set parameters for maintenance by mileage, date and monitor alerts.
Preventive and routine maintenance is a proven way to reduce the cost of ownership, extend the life of your fleet, and minimize vehicle downtime.
Create a maintenance schedule, stick to it and use vehicle-specific data to address minor problems before they become major ones.
Better Drivers Mean Better-performing Vehicles
Driver training is a crucial part of fleet management. Proper training can help reduce accidents, increase fuel efficiency and lower fleet maintenance costs. Employees who are properly trained can also help improve customer satisfaction by providing reliable service.
GPS and fuel card data are great tools that enhance driver training and help monitor driver performance. You can train new employees to be safe and efficient and promote the same in your experienced drivers. With driver-specific data, you can identify negative driving behaviors like harsh braking, excessive acceleration, speeding and idling.
When you train your employees to drive efficiently, your vehicles experience less wear and tend to last longer. A benefit of empowering your employees with ways to drive more efficiently is the positive effects on engines, brakes and transmissions.
Mobile Apps for Fleet Vehicles
Mobile apps are another tool that can be used to optimize fleet vehicles — many of which help fleet managers track and monitor vehicles. With real-time updates on vehicle location, fuel consumption and driver behavior, you can have a better pulse on fleet location and health. You can use this information to plan better routes, monitor fuel consumption and improve overall productivity.
Mobile apps can also help drivers stay organized by providing alerts for routine maintenance and reminders for important tasks.
Fleet Management Solutions Work Better Together
When used together, fleet card data, GPS, routine maintenance, driver training and mobile apps help fleet managers optimize fleet vehicles and reduce costs while improving driver safety and productivity.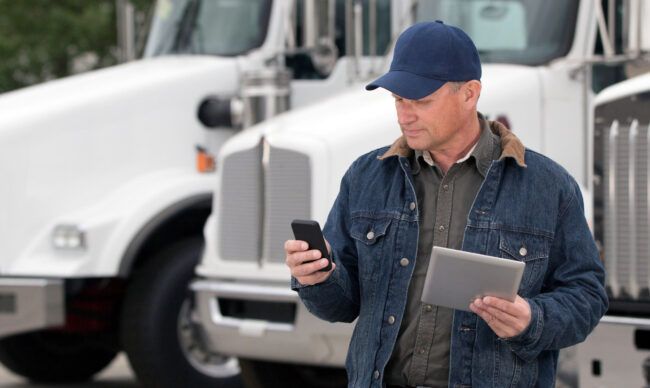 Here is an example of how you can use these fleet management solutions together:
Fleet Cards: Issue each fleet driver a fleet card, which they use to purchase fuel and pay for maintenance. Every purchase is tracked, and real-time data is recorded in a fleet card dashboard.
Preventive Maintenance Program: Program includes regular inspections and maintenance tasks, such as oil changes, tire pressure and tire rotations. The schedule of these inspections is accurately tracked with fleet card data.
GPS: GPS devices installed in each fleet vehicle to monitor each vehicle's location, speed, fuel consumption and engine performance.
Training: Driver training is implemented with guidelines or a fuel policy that sets standards for driving behaviors. The policy is enforced based on GPS data.
Route Revisions: With GPS information, a fleet manager can also optimize routes to reduce travel time and fuel costs.
Mobile Apps: Ensure each driver's mobile device is equipped with mobile app(s) enabling them to access real-time information about their vehicle including fuel levels, mileage, maintenance schedules, routing information, etc.
By implementing these technologies and tools, a business can reduce vehicle downtime, lower maintenance costs, and improve driver safety and productivity. Companies, large and small, can always find better ways to do business. For many, this means running a more efficient fleet and creating more efficient drivers.
To learn more about fleet cards and how they can help with fleet optimization, visit wexcard.com.